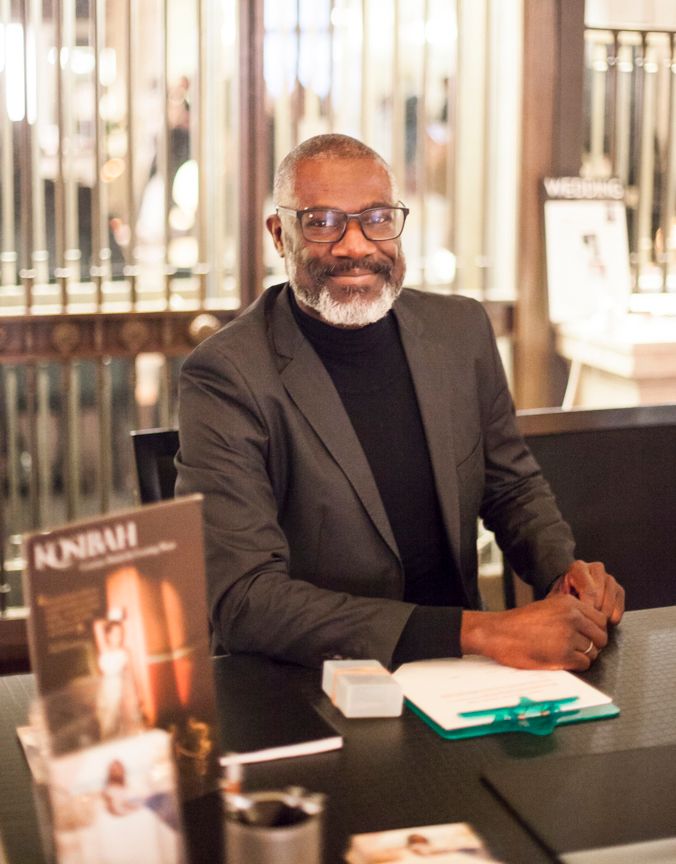 YEMI OSUNKOYA
Kosibah specializes in contemporary and elegant couture bridal, evening and formal daywear using luxurious fabrics and sumptuous embellishments.
Yemi's signature use of corsetry and boned bodices cleverly recreates the classical and elegant hourglass figure, producing gowns that curve, shape and flatter the wearer.
YEMI OSUNKOYA
The award-winning designer behind the Kosibah label.
Even as a small child Yemi Osunkoya had an exceptional eye for detail. Mere minutes after attending weddings with his parents in his homeland of Nigeria, he would start sketching the elaborate designs he had seen adorning the bridal party, recreating everything from the bridesmaids' parasols to the flower girls' hemlines with the help of only pen and paper.
Years later he turned that talent into a flourishing career in couture.