Events
Conferences & Networking Events
Conferences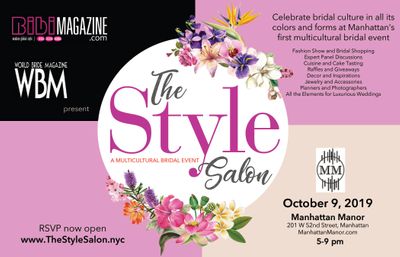 October 9, 2019 5pm - October 9, 2019 9pm
The Style Salon is New York City's premier bridal event for multicultural weddings and bridal fashion. Tailored as an interactive cocktail reception, The Style Salon showcases the area's top vendors and designers who specialize in multicultural weddings.
Brought to you by Bibi Magazine, the longest-running South Asian wedding platform in North America, and World Bride Magazine, the...
more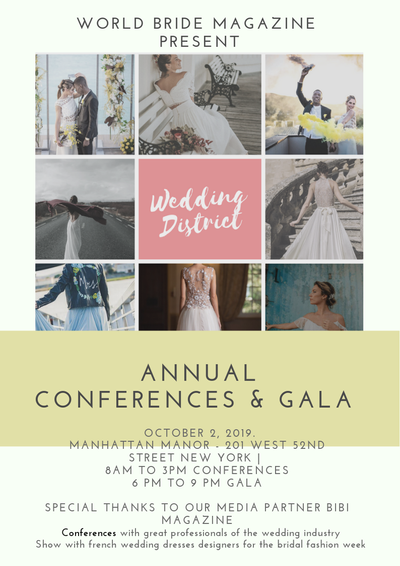 October 2, 2019 9am - October 2, 2019 3pm
In Celebration of New York Fashion Week Bridal, Wedding District and World Bride Magazine have collaborated to host the first conference that will create a bond between two cultures-- The French Culture and the American Culture.
Since it's inception, World Bride Magazine has made it our mission to promote diversity and inclusivity through the pages of our...
more