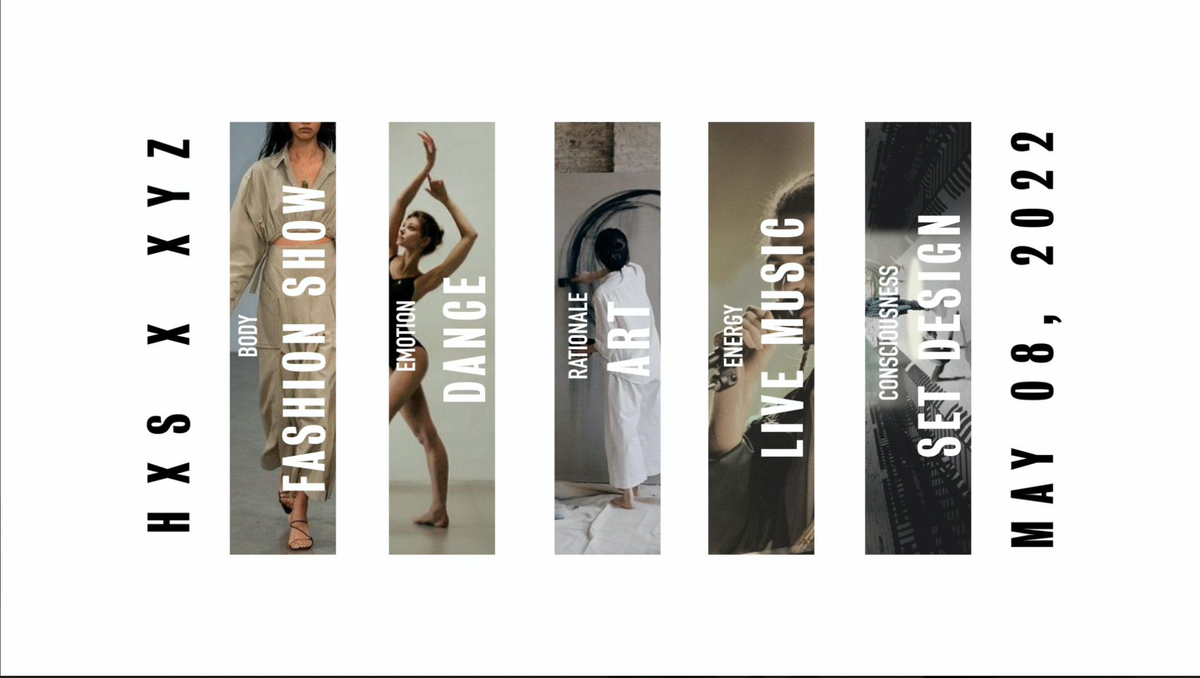 HXS Designer of the Year: INHERENT by Taylor Draper
May 8, 2022
Hidden X Soul is an underground philosophical arthouse that takes on controversial topics and unites people on what divides them. Its next show XYZ, directed by Amish Darr and Hira Sabuhi, is a holistic art show on gender and sexuality. The show's philosophy is conveyed through a dynamic immersive experience of visual arts, live music, dance, theater, dining, installation design, popup shops, and a unique fashion show featuring HXS Designer of the Year, Taylor Draper. Taylor's versatile clothing design personifies authenticity and confidence. His thoughtful integration of mental wellness brings a fresh and meaningful perspective to the world of fashion, making him a perfect fit for this thought provoking art show.
Featured on Show:
Amish Darr:
HXS Arthouse Director, Lead Musician, Philosopher
Hira Sabuhi:
HXS Creative Director, Set Designer
For more information on HXS's team members and credo, see our magazine from our last show, Colorblind.
https://hiddenbysoul.com/hxs-magazine
Lead Performances: Amish Darr, Liana Harron, Shyam Lalani, Grand Pneuma, Anthony Carrera, Dank Delish, Natalie Nascenzi
Dancers: Mikaela Morisato, Mikael Pasini, Divieta Sahajwala, Sara Grassi, Heather Dutton, Lydia Yasmine Soueidan
Visual Artists: Suede, Nabila El Haitout, Brittney Ciccone, Andrey Otdelnov, Deborah Myrie, Manon Raman, Sasha Yosselani
Models: Andrew Abraham, David Adomah, Daria Tutaj, Jarell Ali, Jelena Chen, Jimmy Buntley, Karim Hawash, Maho Elshikh, Mowa Ifatusin, Olha, Suhana Jagadesan, Theotis Daniels, Azizah Hosein, Charlo Tete
Press Release:
https://www.prnewswire.com/news-releases/nyc-controversial-art-show-takes-on-gender-dysphoria-301496941.html